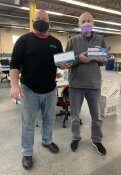 "THANK YOU to Brian Bielawski and Dynamic Advertising Solutions for donating 2,000 protective masks to help keep our participants, staff and volunteers safe this winter. Much appreciated!"
Read More
---

Baker is a 2020 Top-Rated Non Profit Award Winner!! Campaign Period: 2020-01-01 to 2020-11-05 12 reviews Average Rating: 5 stars! ***** Baker supporters have spoken, and we have earned a spot on the 2020 Top-Rated Awards List!   
Read More
---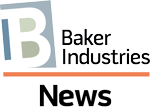 STATE VS. NATASHA BANINA A live digital performance PRODUCED BY ARLEKIN PLAYERS & PRESENTED BY CHERRY ORCHARD FESTIVAL BASED ON NATASHA'S DREAM BY YAROSLAVA PULINOVICH DIRECTED BY IGOR GOLYAK Thursday, October 22, 2020 TICKETS Live performance begins at 8 p.m. State vs. Natasha Banina
Read More
---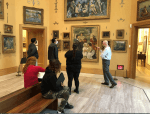 October 2020: The Barnes Foundation continues its partnership with Baker Industries with a series of four workshops for a group of Baker participants. This unique experience includes two exclusive visits to the Barnes while the museum is closed and two virtual workshops at Baker. Participants are deeply affected by the art as they learn to…
Read More
---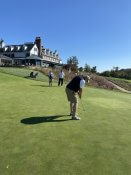 The Baker Annual Golf Outing at Applebrook Golf Club was a big success. Great weather, great partners and a mouth watering dinner. A big Thank You to all who participated and sponsored the event. A special thank you to our Grand Sponsor, Bryn Mawr Trust Bank. See you all next year!
Read More
---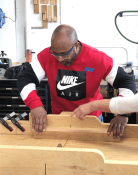 Hello, My name is Michael and I am a participant at Baker Industries. I started working at Baker in October of 2019, a few days after being released from prison. Let me tell you, getting this job made me feel like I won the lottery. My confidence skyrocketed to know there are places for people…
Read More
---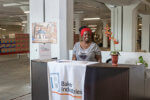 As we enter the summer months, we are keenly aware of the severe challenges facing our community. The health and economic disruptions of the Covid-19 crisis fall heaviest on the populations we serve – vulnerable adults challenged by parole/probation, disability, substance use disorder and homelessness. Poverty, hunger, housing instability and limited access to healthcare are…
Read More
---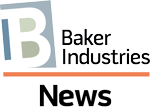 YOU MAY BE ELIGIBLE FOR FOOD STAMPS (SNAP), MEDICAID (MA), CASH ASSISTANCE (TANF) OR HEATING BILL ASSISTANCE (LIHEAP). Online through Compass www.compass.state.pa.us. Through the free mobile app MyCompassPA or By calling the Customer Service Center at 215-560-7226. If you already receive these benefits, but you've lost income, you may be eligible for an increase in…
Read More
---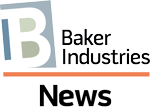 In response to the Covid-19 crisis, we are closed for daily operations effective 03/28 but have every intention of returning to work as soon as allowed. Unemployment Effective this week, we are closed for daily operations. We expect to be closed for another four weeks and possibly longer.  All participant employment will be ended effective…
Read More
---
---