About Our Program
Hear directly from our Adults about what the program means to them. Watch below
At Baker Industries, we believe workplaces and communities are strengthened when they are diverse and inclusive of individuals who are often sidelined based on their challenges. Our workforce development program is designed to unlock each person's unique potential and provide a sense of purpose to adults with barriers to employment.
Recognizing that success in the regular workforce is often more difficult for adults with challenges, our mission is to offer workforce opportunities to:
Adults challenged by intellectual and/or physical disability
Adults on parole/probation
Adults with substance use disorder who are in an active recovery program
Adults struggling with housing insecurity
How It Works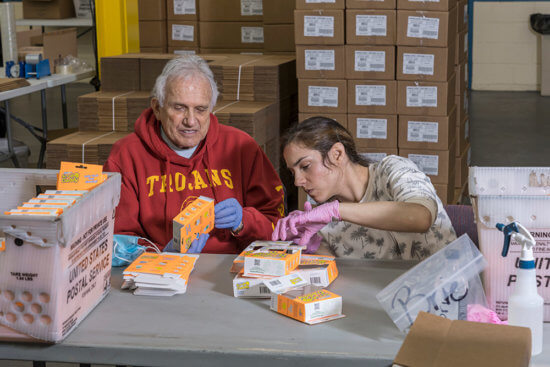 Our innovative model was devised by Charlie and Weezie Baker over 40 years ago to provide "real" work for their son, Justin, who is challenged by disability.
At each of our light industrial facilities, program participants perform real work for real customers across the Philadelphia region. In exchange, they receive a regular hourly wage and the opportunity to engage in workshops, social events, support groups and more designed to help them build the knowledge, skills and confidence they need to succeed in the workplace. Each year, dozens progress to a good job in the regular economy!