Baker Industries is a nonprofit workforce development program
serving hard-to-employ adults in our community since 1980
Your partner in reliable, cost effective outsourced labor solutions including Packaging, Assembly, Kitting, Shrink-Wrapping and Mailing.
Baker Industries' unique non-profit workforce development program provides essential work opportunity and training for over 200 vulnerable, hard to employ adults each year. Working from one of our two large production facilities, we successfully serve dozens of customers each day and demonstrate the capability and potential of individuals facing challenges when given a chance. Partnering with Baker Industries improves the bottom line for businesses, families and communities! To learn more about our new Justin Baker Endowment fund, click here
Our Mission
Our program participants build work skills, self esteem and hope in a caring environment that prepares them for sustained success in the workplace.
Learn More About Our Program
Support Us
Be a part of our caring and dynamic program through donations, unique volunteer experiences, and a wide range of engaging events throughout the year.
Find Out How You Can Help
Our Services
We provide competitive, high quality services to over 80 companies across the Philadelphia region and beyond including Packaging, Assembly, Kitting, Shrink-Wrapping and Mailing.
View All Business Services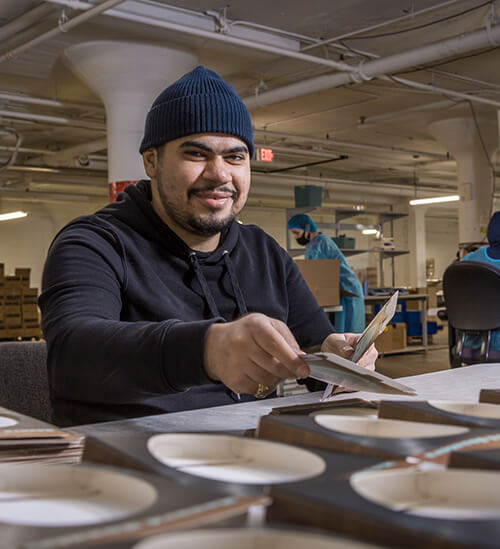 Our Impact
Since 1980, over 12,000 hard to employ adults have benefited from Baker Industries unique program of work, caring and community.