Announcing Creation of the
Justin Baker Endowment Fund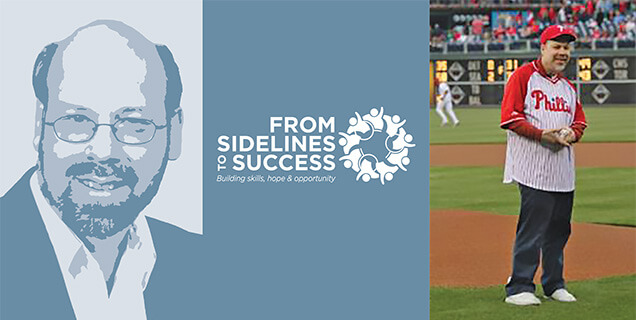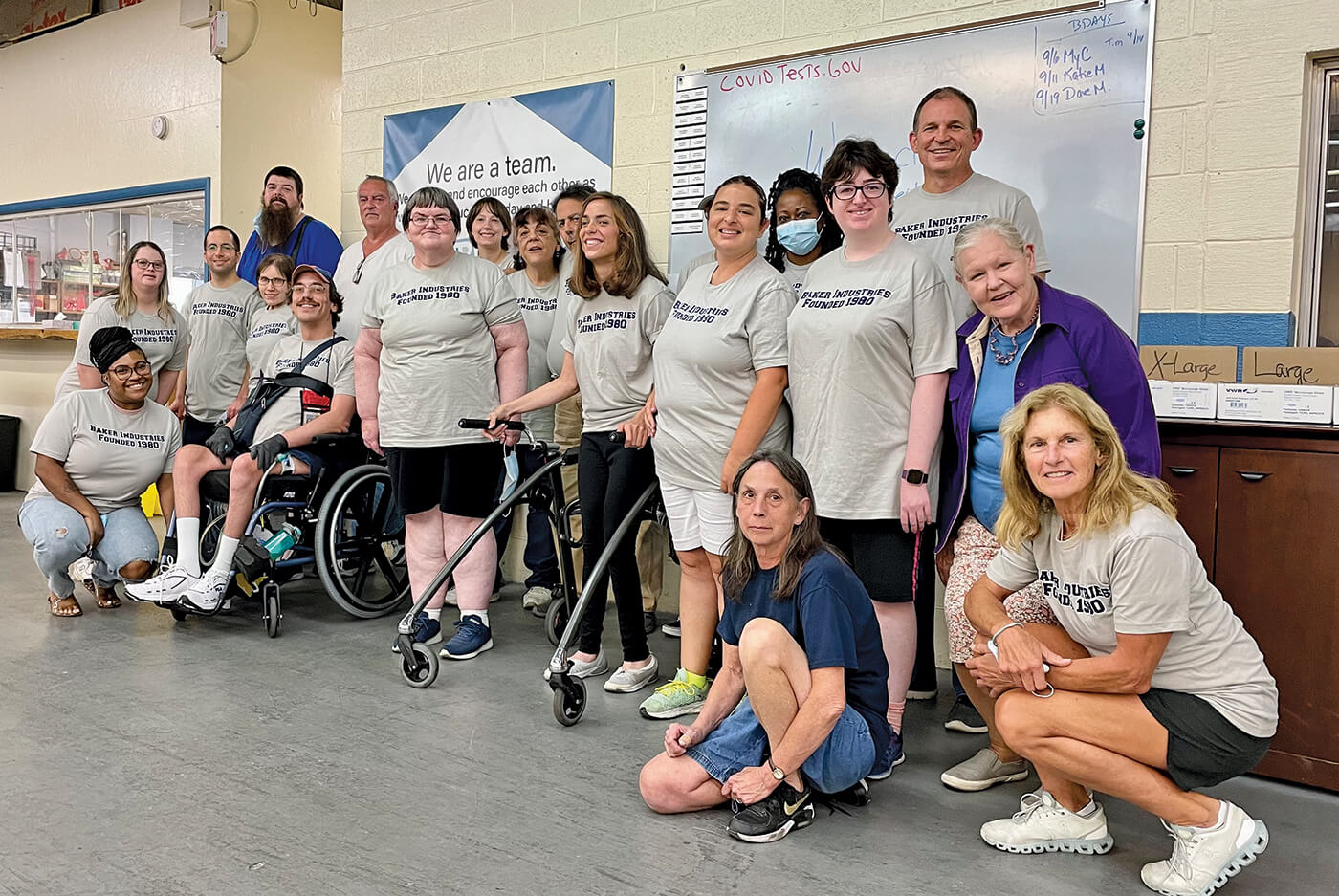 What is the value of Baker Industries?
Charlie & Weezie Baker founded Baker Industries in 1980 with a very personal goal in mind… to create a place for their disabled son Justin to work, earn income, learn and grow.
Forty-three years later, Baker Industries has provided more than 12,000 vulnerable, hard to employ adults with an opportunity to come off the sidelines and into the workplace.
What will the Justin Baker Endowment Fund Support?
Proceeds of the fund will be available each year to support two specific initiatives essential to helping our program participants meet the challenges of a rapidly changing workforce. To offset the ongoing pressures of inflation, economic cycles and unpredictable financial challenges, these initiatives require long-term funding to ensure generations of vulnerable adults can progress to better lives:
Professional Training and Coaching Designed to Build Job Readiness

Professional staff support and job coaching.
Innovative learning aids, materials and development experiences.
Certifications and internships aligned with career pathways.
Projected annual cost: $100K

Facilities and Equipment to Increase Access and Support Skill-Building

Up-to-date equipment and tools to enhance on-the-job learning and productivity.
Site improvements to increase participant access, skills & safety.
Projected annual cost: $50-100K
Over time,
we expect the Justin Baker Endowment Fund to generate over $150,000 per year
to drive these strategic initiatives essential to our dynamic and impactful experience. Our supporters – generous foundations, individual donors, employers and community partners – are energized to invest in our program for the long term.
How Can You Make A Difference?
This Campaign will honor Justin – our first hire – and the Bakers – our founders, whose vision and perseverance inspire us each day.
Your gift will directly change lives – helping individuals make the leap from rejection and isolation to opportunity, acceptance and growth.
OUR GOAL: To raise $2.5 million by December 2027 to fund the endowment.
Gifts to the Fund can be made:
In a lump sum or distributed over a five-year period
In cash, stock, life insurance or other investment vehicles
Gifts of $10,000 or more will receive special recognition in each of our facilities.
Join our mission by pledging a gift to our endowment fund. Download our form below, complete it, and email your submission to
[javascript protected email address]
to make a difference that will be felt for generations.
Pledge Your Gift to the Justin Baker Endowment Fund
Grateful Thanks to the Justin Baker Endowment Campaign Leaders!
Honorary Campaign Chairs:
Vijay & Susan Aggarwal
Campaign Chair:
Wendy Brooks
Communications:
Elizabeth Castleman, Linda Sanchez
Special Events:
Chandler Hoopes, Joel Vivian
Quiet Phase/Pacesetters:
Drew Camerota, Rick Ill, Turk Thacher
General Campaign:
Don Born, Karen Cruickshank, Trupert Ortlieb