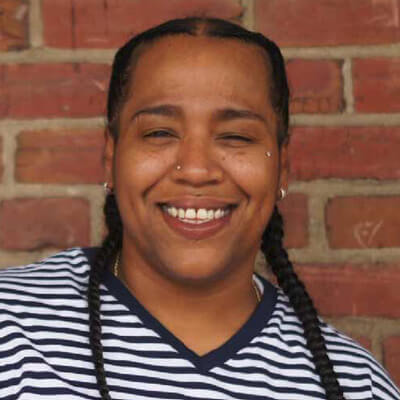 Suhay
If you need a job done right and done well, you want Suhay on it! Capable and responsible, Suhay is the ultimate team player. Her smile and infectious laugh keep the production floor atmosphere light and her work ethic keeps the jobs moving along efficiently.
Growing up on the streets and her brushes with the law have given Suhay a deep appreciation for Baker. Baker's program has helped Suhay get out of her "comfort zone". She is willing to try new things and is currently working on developing stronger computer skills. Suhay has accepted a living wage job with a respected local business learning to operate a wide range of new equipment.
---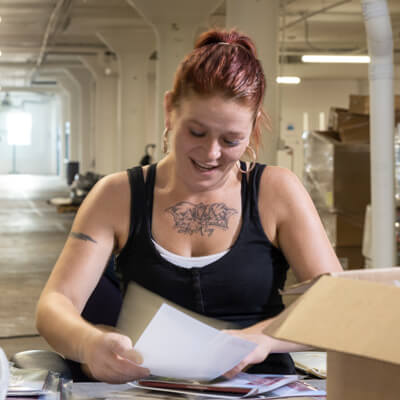 Michelle
The halfway house experience is known to be at least as difficult as prison and makes the challenge of successful reentry even more problematic. When three of our female participants were free to leave a halfway house in Kensington but did not have the funds to secure housing, Baker worked with Women's Way to assist the women, who are now in their own apartment. Having a job and safe housing provides a stable foundation as they rebuild their lives.
---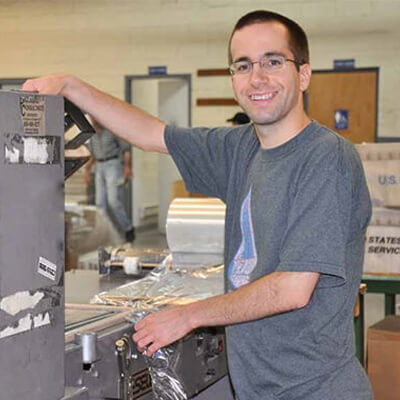 Jimmy
Jimmy loves machines. As a young adult on the autism spectrum, Jimmy has worked with machines in past jobs, but at Baker he is really able to pursue his passion.
Jimmy calls machines his "mechanical monsters" and especially enjoys using the shrink wrap machine to package items for customers. He likes Baker because the staff are aware of each person's interests and abilities and everyone works together to get the job done.
Jimmy is very proud of the responsibility he's been given and loves being a part of the Baker community.
---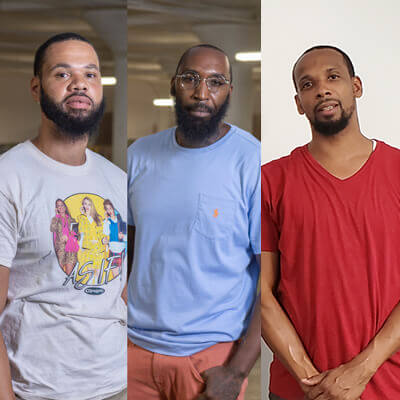 Wendell, Damon, Martin
Known as "Team Potential", this dynamic group has embraced their smart phone cinema experience, part of Baker's intensive Job Readiness program. Building on the critical thinking skills developed in workshops, the three have grown as individuals and appreciate the opportunity to build a better life for themselves.
Wendell and Damon have moved into full time living wage jobs with respected local employers and Martin is working to achieve certification as a recovery coach.
---