Baker Industries has been serving adults across the Philadelphia region who have difficulty getting and keeping employment for over 39 years! We welcome individuals who are often excluded from the regular job market and pride ourselves on providing real work for real pay along with training and support designed to help each person achieve and sustain success. Each year, dozens of people progress from our innovative workforce development program to achieve good jobs in the regular economy. Based on capability, others work at Baker for an extended period and find a path to productivity and greater independence.
A Baker Success Story – Spotlight on Suhay
Eligibility Requirements
If one or more of the following categories applies to you, you may be eligible to join us.
Do you have a documented disability (as determined by the Social Security Administration or a healthcare professional)?
Are you actively on parole or probation?
Are you enrolled in a recovery or treatment program for substance use disorder?
Are you living in homeless shelter or other temporary housing environment?
If you answer YES to one or more of the above, you may qualify for our program.
Additional qualifying factors are as follows:
You have no limitations that would prevent you from performing light industrial/manual work (with reasonable accommodation for disability if required) for a regular shift.
You are able to get to and from work independently.
You are self-managing in terms of personal requirements during the work day (medication, meals, bathroom, etc.).
You have not been convicted of a felony involving significant violence or sex crimes.
Our hours of operation are 8:00 am – 3:45pm Monday through Friday. We will consider part-time schedules or a later start-time when we can accommodate them. We do not operate evening, night or weekend shifts.
How To Apply
As a non-profit workforce development program, we are unique in paying a real wage (minimum wage or higher), even for time spent in workshops, counseling and other training!
To further determine qualification, we ask individuals to visit one of our two locations to complete an application, interview and tour. Our locations are: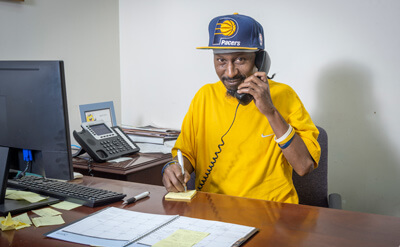 184 Pennsylvania Ave.
Malvern, PA 19355
Phone: 610-296-9795
3630 I Street
Philadelphia, PA 19134
Phone: 215-291-5700