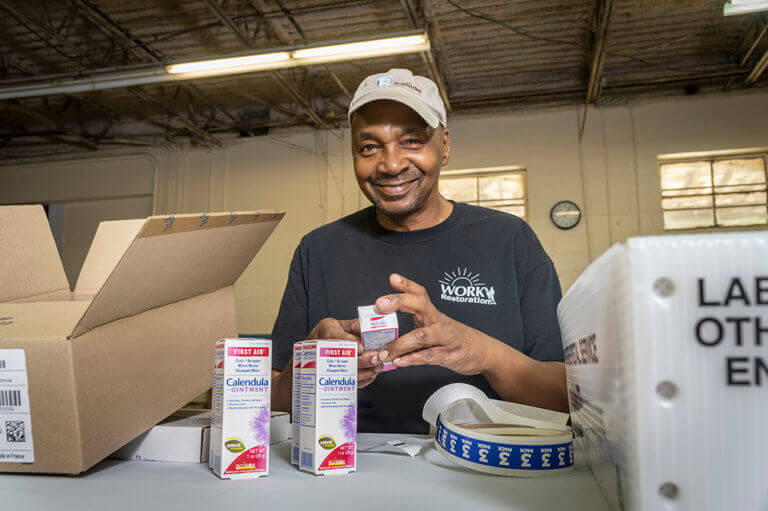 Kitting / Fulfillment
Kitting is the process of combining multiple SKUs into one package, then creating one new SKU. We build both promotional and product kits to meet every requirement. Services include box building, counting, collating, inserting, organizing, placing, labeling, boxing, bagging, wrapping, sealing, shrink wrapping, and shipping.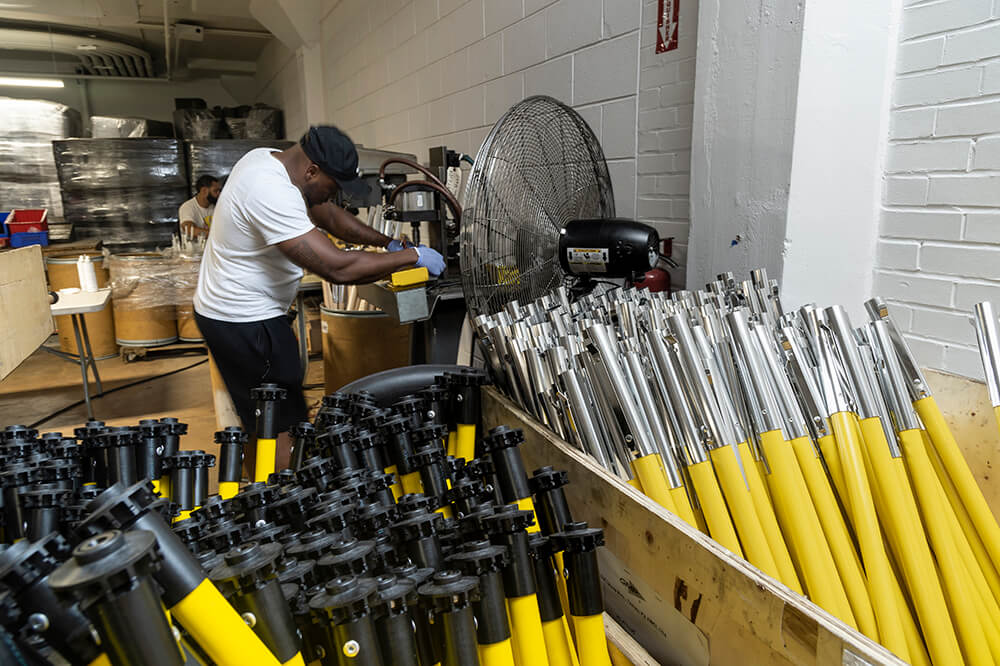 Assembly
We manually assemble industrial and consumer items to order, ranging from cardboard containers to machine components, heavy-duty industrial umbrellas to lighting fixtures, novelty gift items to furniture and much more. Where automation is not available or economical, we provide the assembly solution.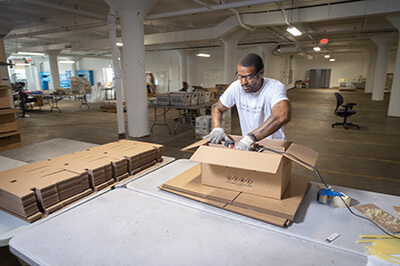 Packaging / Repackaging
We provide packaging and repackaging solutions in short run quantities (100 or less) and production runs (30,000+). Services include assembly, boxing, bagging, shrink wrapping, heat sealing, gluing, taping, twist-tying, stapling, labeling, tagging, collating, and more.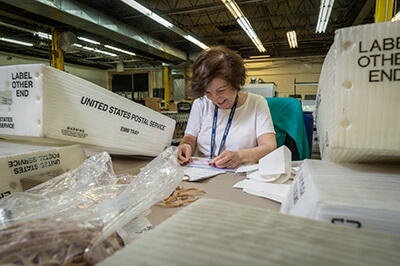 Mailing
We are expert mailers of letters, brochures, booklets, information packets, enrollment materials, newsletters and promotional items. Volumes range from hundreds to tens of thousands of pieces. We count, collate, insert, organize, seal and ship all standard mailing containers including envelopes of all types, boxes and express mailers.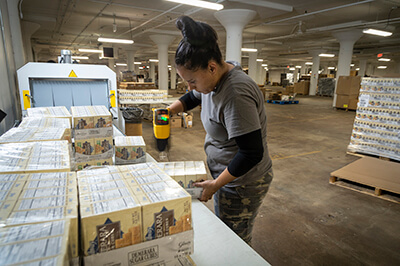 Shrink Wrapping
Shrink wrapping services using brand new L Bar and Shrink Tunnel equipment. We primarily use Polyolefin wrap but can switch to PVC or other Poly as needed. We have multiple tunnels across two locations and can process short run or production orders.