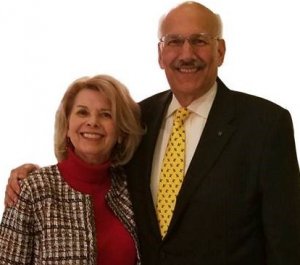 "Baker is a place that accepts people for who they are today and does not judge them based on who they were or what they may have done in the past." – Vijay and Susan Aggarwal
When Susan began volunteering at Baker more than 10 years ago, she was touched by the participants and how their lives have been uplifted by working at Baker. Soon her husband, Vijay, was serving on the Baker Board. The Aggarwal's recognized the impact Baker's program had on vulnerable adults. Whether due to disability or criminal history, their confidence was strengthened at Baker – participants were given a chance to prove themselves after so many opportunities had been denied to them.
From the Aggarwal's: "The training, work/life skills, and the job coaching Baker provides enables participants to be their best selves. We're inspired by the holistic care of the staff and the dedication of the participants to do a good job no matter what the task. In addition, the outreach partnerships Baker has built with the arts communities, employer networks, and other organizations enrich the lives of the participants."
Many participants see Baker as a family they can count on. Vijay and Susan, through their dedication and efforts, are a big part of providing an atmosphere of stability and acceptance, just like family.