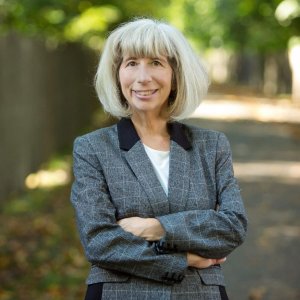 Karen Cruickshank's involvement with Baker Industries began over 20 years ago when she met neighbors Charlie and Weezie Baker. Karen and her husband Jim became regular volunteers and supporters of Baker. A dedicated member of the community, Karen served for eight years as an elected member of the Tredyffrin/Easttown School Board and served two years as its President. Karen is also a Board Member of the Academic Development Program at West Chester University and is an avid volunteer with the Tredyffrin/Easttown Care Organization.
With a background in higher education and community service, Karen has a lifelong passion for working with individuals from underserved communities. She recalls her first visits to Baker as compelling. "I particularly appreciate events that engage participants, from art performances to holiday gatherings," says Karen. "You see people's personal growth and the value they place on working at Baker."
Despite a busy schedule, Karen made time to join our board of directors, where she has been instrumental in helping Baker evolve and sustain its work. "Baker Industries is really hard work," Karen observes, "but it is life-changing for those involved."
Thanks to Karen and dedicated supporters like her, Baker continues to thrive – bringing hope and opportunity to those who need it most.