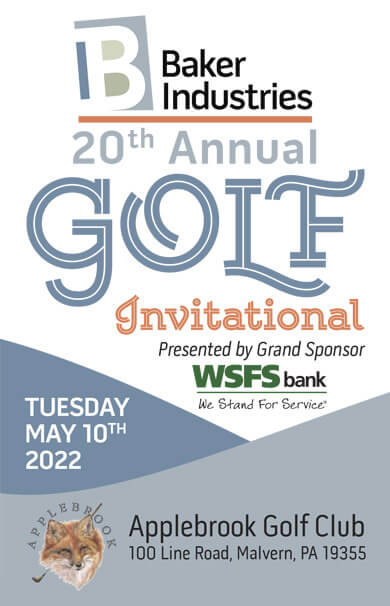 We hope you are able to join us for our Golf Outing on Tuesday, May 10, 2022 at Applebrook Golf Club in Malvern, PA.
Locker facilities and Range available beginning at 11:00 AM
Registration starting at 11:00 AM
Lunch at 11:45 AM
Shotgun Start at 1:00 PM (Rain or Shine)
Spikeless Shoes Only
Format: Shamble. Each golfer tees off and the best shot is selected. Each golfer plays his or her own ball until it is holed out (% of handicap)
Dinner and Awards Presentation at 6:00 PM
Attire: Country Club Casual
Please complete all information to indicate the players in your party. If you are unable to join for the golf invitational, but would still like to make a donation, please visit our standard donation page.